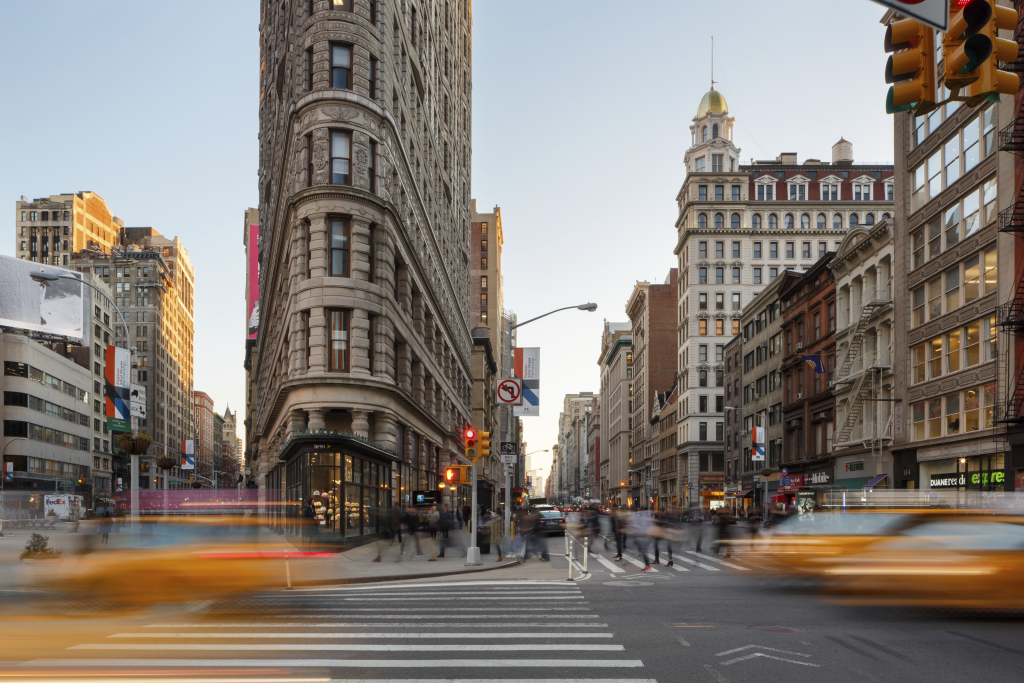 With springtime in full bloom here in Manhattan, it can be overwhelming to decide how you want to spend your sunny afternoons and star-filled evenings. Luckily, NoMad has great options that are perfect for a day out in the neighborhood that leads to a quiet dinner at night. Here's how we'd spend a day out in the neighborhood.
First, take a stroll in the neighborhood and visit Madison Square Park for a morning of natural bliss. After working up an appetite, head to Her Name is Han, where comforting homestyle Korean dishes are being served in a cozy environment. After indulging in a delicious kimchee pancake, visit Rizzoli Bookstore, and delight in one of Manhattan's most beautiful bookstores, while picking up that new novel you've been dying to read. Looking for an afternoon of exhilarating games and information to flex your brain? Next stop is MoMath— the National Museum of Mathematics. MoMath is the only museum in North America that celebrates the wonders of math, and we have it here right in NoMad. After an afternoon of challenging brain games, head to Dover Street Market to pick up trendy, gorgeous pieces to add to your spring and summer wardrobe. After shopping, end your night at Taralluci e Vino for a traditional Italian meal under the stars in their outdoor seating area.
We love exploring NoMad and finding new places to add to our list of favorites. Head to our Instagram page to see our full list of neighborhood spots under the guide section. We look forward to adding more guides for our Anagram NoMad apartment residents and followers.